Now that the health department has officially changed over from being funded by the city, to being funded by the county, departments are experiencing strains in their own budgets.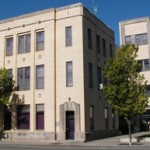 Information Technology/GIS Director, Robert Nall came before Riley County Commissioners during their Thursday meeting, to express concern regarding staff funding.  Nall said if he continues moving forward with everything that had previously been figured in his budget, he will be $40,000 over budget due to the health department changes.
The commission granted Nall permission to move forward with all necessary funding, even if going over budget.
Changes are also taking place in the Riley County Courthouse.  Technology is needing to be updated within the building in terms of internet, wiring, etc.
County Attorney, Barry Wilkerson mentioned in his staff update, that district court judges are also requesting the addition of iPads.  The iPads would be used, by judges, to grant permission for warrant requests.  Currently, with Judge Bosch living in Clay Center, Riley County officers  have to drive to Clay Center in order to receive permission for search warrants on the weekends when he is on duty.
Wilkerson added there are currently some bugs in the system regarding firewalls and security, but once they are worked out, he expects them to move forward with this.
The rest of the meeting consisted of annual updates from Budget and Finance Officer-Johnette Shepek, County Counselor-Clancy Holeman, and County Extension Director-Jennifer Wilson.