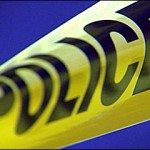 Riley county police released more information today regarding the home invasion that took place late Friday night. Lieutenant Josh Kyle tells KMAN that the victim in this case has been identified and his medical status has been released as well.
Chase Cargill (20) of 1400 Chase place was transported to Mercy Regional Health Center by Riley County EMS with a gunshot wound to the upper torso. He was stabilized at Mercy, and then transported to Via Christi hospital in Wichita where he is listed in stable condition.
Lieutenant Kyle tells KMAN that all parties involved in this incident have been contacted by Riley County police and an investigation is currently ongoing.
Police are asking that if anyone has any further information, they can contact the Riley county police department, or Riley county crime stoppers at (785) 539-7777 or Toll free at 1-800-222-TIPS(8477).
).