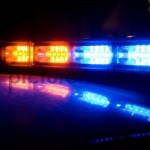 A Manhattan woman has been reported missing while traveling.
Sixty three year old Benita Richards, who resides on the 1400 block of Beechwood Circle has been reported missing by her daughter.
Allison Wisdom says that she last saw her mother when she dropped her off at the Kansas City International Airport. Richards was traveling to Honolulu, Hawaii in order to search for jobs. Wisdom reports that she had contact with her mother off and on until September 19th, but contact stopped at that time. She contacted Honolulu police, who advised her to contact her local police to file an initial report, and Riley county police have started an investigation.
KMAN will provide more information as it is received .