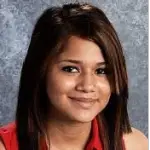 Update: KMAN's Tom Reust reports both Benita Richards and Cleotilde Lucero Soto-Garcia have been accounted for.  Riley County Police told reporters Tuesday morning, Soto-Garcia, who had been reported missing in late August,  has returned home on her own accord. The 15-year-old reportedly arrived home Tuesday.
Benita Richards was reportedly hospitalized with a medical condition and wasn't able to call family members, who then reported her missing. She had reportedly gone to Hawaii to search for a job and was last heard from September 19.
Police say both appear to be in good health and are with their families.
Older story follows:
KMAN News has received word that two people recently reported as missing have been located.
Benita Richards, 63, who resides in the 1400 block of Beechwood Circle had been reported missing by her daughter but has been found.
In addition, Cleotilde Lucero Soto-Garcia, 15,  of northwest Manhattan, who has been missing since August 30th has also been located.
Details will be available as they become available, following Tuesday morning's briefing by Riley County Police.