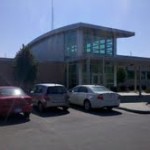 A probation violation leads to the the arrest of a Manhattan man.
Riley County Police  told reporters on Monday that on Friday, they took into custody Thomas Pacelli (29) of the 800th block of Colorado Ave. Thomas was arrested for violating probation by committing his third domestic battery.
He is currently confined on a $10,000 bond.
———————————————————————————————————————————
A Manhattan woman gets a surprise when she comes home to a neighbor burglarizing her house.
Riley County Police told reporters on  Monday that  Heather Mason (38) reported to them that on Saturday afternoon, she returned to her home located in the 3300 block of  Abbey Circle to find her neighbor,   Pamela Wallace (36) , unlawfully removing items from the house.
Police took Wallace into custody and her bond was set at $5,000.
———————————————————————————————————————————
A burglary leads to a significant loss for a local woman. Riley County police told reporters on Monday that sometime between 7:00 p.m. on Thursday and 7:24 p.m. on Friday, a home located at 613 Riley Lane, lot #3 was forcibly entered and personal property was removed from the premises .
The victim,  Rebecca Kapper (28) reports that there was $200 damage done to a door that was pried open to enter the house, and stolen was her flat screen television worth $1,200.
The suspect is unknown, and police are continuing to investigate.
———————————————————————————————————————————-
A local man gets a rude awakening when he awakes to find out that his home had been burglarized.
police told reporters on Monday that  Raymond Eagle (39) reported to them that sometime between midnight on Sunday and 5:30 a.m. on Monday, his home was entered while he was sleeping and items were taken.
Stolen was a 47 inch television worth $800, $65 worth of U.S. currency, a $450 iPod touch an $100 worth of prescription pills.
The suspect is unknown and the investigation is ongoing.
————————————————————————————————————————————
Riley County Police told reporters on Monday that a one vehicle accident on K-177 resulted in an Olathe teen being transported to the hospital with disabling injuries.
The accident occurred at 2:24 p.m. on Sunday when  Bailey Cormack (17) was traveling on K-177 about 1.3 miles north of interstate 70. Cormack was attempting to cover a bible with a boot when she lost control of the vehicle, a black 1995 Toyota Corolla and went into the ditch on the west side of the road, and rolled several times.
Police believe she was transported by Geary County EMS, but are not certain where she was transported to.
Geary County authorities indicated that they were not aware of any transport.
More information will be provided as it becomes available.