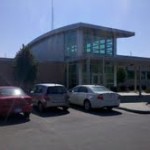 A local man was taken into custody Saturday on two failure to appear charges. Thirty one year old Keith Singson of Ogden was charged with two counts of failure to appear, with the original charges being  two counts of possession with intent to distribute Meth amphetamine, possession of drug paraphernalia, burglary, and misdemeanor theft. Bond was set at $30,000.
__________________________________________________________________
Two local men have reported that they were the victim of an assault. The alleged incident took place early Saturday. Timothy Stech of Fort Campbell and Jason Armstrong of Fort Riley were walking home from a gathering when they were assaulted after a verbal altercation.
Stech reports minor injuries and some missing teeth and Armstrong reports minor injuries. Riley county police are investigating.