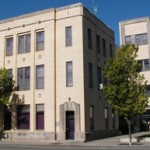 During Thursday's Riley County Commission meeting, Commissioners heard from County Counselor, Clancy Holeman regarding the draft resolution pledging the general purposes for the revenue from the proposed half cent sales tax.  Holeman explained this resolution will better explain the tax and all it concerns.  He added no official decisions can really be made until the sales tax is approved.
After reviewing the resolution, commissioners decided to go through with it and Holeman will bring the final draft to next Thursday's commission meeting for signatures and approval.
Noxious Weed Director, Dennis Peterson shared good news with commissioners regarding Wildcat Creek.  The road and surrounding area has had a large amount of weeds and brush for quite some time and was desperately in need of work.  Peterson reported the department has recently taken a mower to clear out most of the brush and the area looks much better now.
Peterson also shared the next date for household hazardous waste collection will be Saturday, October 13th at Howie's in Manhattan from 8 a.m.-noon.  Howie's wants to remind people they are also now accepting e-waste.  There will only be one waste collection date after this October date, and it will occur sometime in December.
Other presentations at the meeting included:  a monthly update from Community Corrections Director, Shelly Williams, an office report from County Appraiser, Greg McHenry, and an update on staff projects from Planning/Special Projects Director, Monty Wedel.