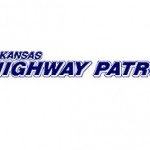 Three people were taken to the hospital following an accident in Riley County Monday evening. Andrew King (21), Meghan King (21) and one year old Carter Royster, all of Ogden, were taken to Irwin Army Community Hospital following the accident on K-18, two and a half miles west of Manhattan.
The Kansas Highway patrol reports the accident occurred  when a 2008 Honda passenger vehicle driven by Andrew King was stopped due to an accident. An '84 Maserati driven by Charles Robert Beltz III (48) of Junction City failed to stop completely, striking King's vehicle. Yet a third vehicle, a 2008 Dodge driven by a Dodge City woman also failed to stop completely and struck the Beltz vehicle.
No one in Beltz's or the third vehicles was injured.
The accident was reported a little before six p.m. Monday.
And in Geary County,  Matthew Champagne (16) of Fort Riley was taken to Irwin Army Hospital following an accident at the junction of highways 77 and 57, five miles north of I-70. That accident occurred  a little after seven in the morning Monday.