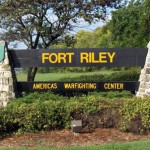 FORT RILEY, Kan. – Soldiers of the 2nd Heavy Brigade Combat, 1st Infantry Division will be conducting situational training exercises, Nov. 6.
The training will be in preparation for the unit's assignment as the U.S. Army's first Regionally Aligned Force.
Regionally aligned forces are U.S. Army units tasked to train, mentor and collaborate with partner nation security forces.
Beginning in 2013, select elements of the 'Dagger' Brigade are set to deploy to Africa where their mission will be to advise, train and assist.
 The 'Dagger' Brigade is the first U.S. Army unit to receive this mission, which will include language, regional expertise and culture training.