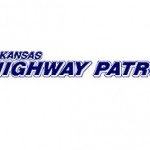 Two teenagers were injured in a Clay County accident Sunday evening.  Ryan Affolter, 15, of Morganville was taken to Stormont Vail in Topeka, with another Ian Roetman, 15, of Miltonvale, taken to Clay County Medical Center.
The Kansas Highway patrol reports Affolter was driving a 2001 Chevy Impala southoubound on Elk road, five miles west of Morganville, when he lost control, going into an east field embankment, with the vehicle rolling several times. The accident was reported at 7:45 Sunday evening.
Neither Affolter nor Roetman had seatbelts on. Affolter is listed in fair condition Monday at Stormont Vail. Roetman is no longer listed as a patient at Clay County Medical Center.
Meanwhile, at least three injury accidents are reported by Riley County Police on this weekends' incident logs, all occurring on Friday. Details are expected Tuesday, following the Veteran's day holiday.