With the combination of Alabama's 29-24 loss to Texas A&M  & K-State's 23-10 triumph at TCU on Saturday, the Cats are ranked #2 in both the Associated Press and USA Today coaches' polls.  Oregon is top ranked in both polls following their 59-17 rout of California.  The Ducks are by no means a consensus #1 team though as K-State received 14 of a possible 60 first place votes in the AP poll, and 14 of a possible 59 first place votes in the coaches'.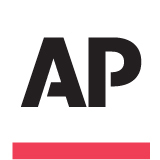 Fellow undefeated Notre Dame received a single #1 vote in each poll, while Oregon received the rest.  The Crimson Tide dropped to #4 in the AP, just ahead of Georgia, while the Bulldogs are #4 in the Coaches, followed by Alabama.  Those two schools will likely meet in the SEC title game, as Georgia clinched the SEC East with a win over Auburn on Saturday, and the Tide can win the West with a defeat of the Tigers in two weeks.
When the BCS standings are released on ESPN on Sunday, K-State is expected to once again make up their deficit in the polls to Oregon with strong computer numbers, to be ranked #1.  The BCS is unveiled each on ESPN's BCS Countdown, which airs at 7:30pm.
K-State will put their 10-0 record on the line this Saturday evening at Baylor.  The game will kickoff at 7:00pm at Floyd Casey Stadium in Waco.  Powercat Gameday will be at 3:00 from the Salty Dog on SportsRadio 1350 KMAN & 101.5 K-Rock.
For full video wrap-ups, including analysis, highlights, coaches & player interviews of K-State Football & Basketball check out PowerCatGameday.com
*** Get Updates and Alerts on all things KSU on your phone! text powercat to 88474