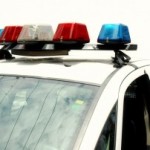 More information has been released regarding  an arrest first  reported on KMAN this past Friday.
Riley County police told reporters on Monday that 21 year old Levertis Horne of Manhattan was arrested Wednesday morning and charged with one count of aggravated robbery and one count of aggravated battery.
These charges are the result of an incident that occurred on October 5th of this year. Horne allegedly threatened bodily harm to Chase Cargill. He also reportedly robbed Cargill at gunpoint as well as Austin Miller, Tyler Sweet, Andrew Johnson, and Sarah Steinhauser.
Horne remains confined on a $25,000 bond and an investigation is ongoing.
Horne had originally been arrested in connection with another case a couple of years ago, involving a manslaughter case. The charge of aiding in the second degree murder in the beating death of 31 year old Kevin Cockrum had been dropped. Another defendant in the case 25 year old Justin Taylor entered a plea of no contest in connection with that same case.