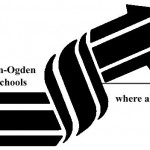 Anthony Middle School students were evacuated due to a bomb threat that came in at about 10:15 Tuesday morning. USD 383 Communications Coordinator Michele Jones told KMAN students and staff were evacuated to St. Thomas Moore Church, due to a note that was found in one of the bathrooms.
Riley County Police were on the scene, but Jones stressed everyone was safe.
Jones added that students were released for the rest of the day and that buses were picking up students at St. Thomas Moore and dropping them at their normal bus stop. Parents were also permitted to pick up their children at the church, but had to bring official identification.
RCPD and USD 383 administration searched the building and at this time, anticipate school will be held as normal tomorrow.