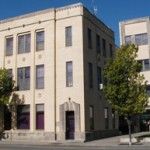 Due to the Riley County offices being closed on Monday in observance of Veteran's Day, County Commissioners waited until their meeting Thursday to canvass this year's election votes.
Commissioner, Dave Lewis was absent during this meeting, so Manager of Human Resources, Cyndi Volanti briefly stepped in as a substitute.
County Clerk, Rich Vargo, with the help of the county election staff, canvassed the ballots.  The 489 provisional ballots were sent through a machine to be counted, and only one did not go through.  The one ballot had a wrinkled corner, which ripped when it was sent through the machine, therefore this ballot will now be hand counted.
With the new law requiring a form of identification be provided at the polling locations, Vargo said he expected a higher number to forget, but only four individuals did not bring an ID.  Out of those four, three of them brought proper identification to the county offices at a later date so their vote could be counted.
The unofficial election canvass results cannot truly be determined until all of the write-ins are calculated.  Vargo added, "this is the longest process of calculating results because they must be hand tallied in a record book".
Vargo said the county sales tax vote had 240 votes for "yes" and 172 votes for "no".  When the unofficial results are in, they will be posted on the county website.
County Counselor, Clancy Holeman presented the draft agenda for the County Legislative Conference that will be held Thursday, December 6th in the County Commission Meeting Room.
Commissioners gave suggestions on a few small changes, and caught one type-o.  Holeman plans to further research the topics listed on the agenda, and adjust the agenda accordingly.
Emergency Management Director, Pat Collins also gave information about training and target solutions, and Deeds Supervisor, Amy Manges gave a year to date revenue report.