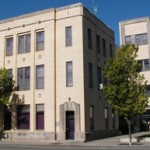 Although the agenda was very short, Thursday's Riley County Commission meeting featured some important items.
County Counselor, Clancy Holeman proposed the resolution levying the retailer's sales tax.  Holeman explained that this step was needing to be taken in order to implement the tax.  The commission reviewed the resolution, and a letter from the city of Manhattan agency regarding the tax. 
After further discussion, the commission unanimously approved the resolution, and it will now move forward to be presented by County Clerk, Rich Vargo to the Department of Revenue.
Human Resource Manager, Cindy Volanti had two major items on the agenda to discuss.  The first involved the ongoing effort to fill the Head Medical Clerk position at the health department.
The quantity of applications being turned in to the department has been high, but the quality is the problem.  Due to the individuals applying for the position, and the demands the job would entail, Volanti and Health Department Director, Susie Kufahl have decided to reevaluate the position.  They decided to combine some of the duties of the head medical clerk and some of the duties of the assistant administrator position.  Volanti asked the commission to approve of the new position created, which would be titled the "office manager".
The commission also discussed the decrease this would have on the budget, in terms of salary.  With that in mind, as well as the thought of decreasing the work load by combining the two positions, the commission approved the position.
Volanti's second item involved reviewing the department head evaluation process.  Changes were made to this process two years ago so that department head's would be alotted more time to speak.
Commissioner, Dave Lewis said he enjoyed last year's review because of this change, but recommended looking into the technology in each department to make sure it is evolving with the times.