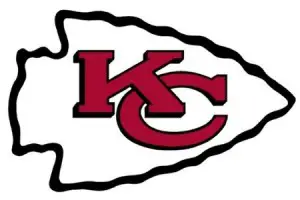 KANSAS CITY, Mo. (AP) — Authorities in the Kansas City area are confirming the Chiefs player involved in an apparent murder/suicide was Linebacker Jovan Belcher. Belcher reportedly killed his girlfriend, twenty-two year old Kasandra M. Perkins, before driving to Arrowhead Stadium and committing suicide.
Reports from numerous Kansas City area media outlets indicate officials told them Belcher thanked Head Coach Romeo Crennel and General Manager Scott Pioli for everything they had done for him before killing himself in front of them.
Police spokesman Darin Snapp said authorities received a call Saturday morning from a woman who said her daughter had been shot multiple times at a residence about five miles away from the Arrowhead complex.  According to KCTV-5, the first shooting occurred at around 8 a.m. in the 5400 block of of Crysler Avenue then a short time later near Arrowhead.
"We can confirm that there was an incident at Arrowhead earlier this morning," the Chiefs said in a statement. "We are cooperating with authorities in their investigation."
Belcher who was 25 years old was a native of West Babylon, N.Y and played College Football at the University of Maine. He was in his fourth season with the Chiefs.
Kansas City is scheduled to host the Carolina Panthers on Sunday.
Stay with SportsRadio 1350 KMAN and 1350kman.com for the latest information.