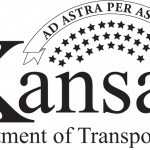 There will be major changes on K-18 beginning Sunday. That's the latest word from Kansas Department of Transportation officials.
Those who drive K-18 will see the connection point of Murray Road to K-18 closed on Sunday.  Plans are to  open the connection of Skyway Drive to Scenic Drive at the North round-a-bout on Scenic Drive. The access for the entire business district east of the airport will be Scenic Drive to Skyway Drive.
K-Dot Construction Manager Jerry Haug explains that motorists will need to be careful and that the access to the airport will be at the 56th avenue interchange.
He also warns GPS systems will likely not be too helpful with last minute construction changes.