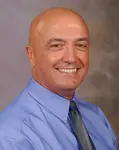 Sales tax numbers for December were released on Friday, showing a decrease in Manhattan over last year.
Manhattan Finance Director Bernie Hayen indicates that the decrease amount could be linked to an early "cut off" on sales tax collections.  Though this won't be verified until next month's numbers are released.
Even with this, a great achievement has been made.
"Nearly every retail sector was down compared to a year ago.  Nonetheless, we easily broke the $10 million mark, which, in itself, is a significant milestone."
December numbers showed $800,762 in sales tax receipts, or an adjusted rate of $737,805.