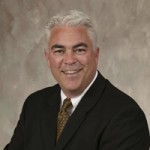 A second name has been added to the list for those running for the Manhattan City Commission.
On Friday, it was announced that Rich Jankovich will be running for re-election.
Jankovich said in an interview with KMAN that "having served already two years and looking at the future of the city of Manhattan, I think it's an exciting time and there's still things I would like to be finishing that have started under my watch in the first two years of my commission terms, so I thought that was sort of a natural progression to continue on with the work that I've been doing with the other commissioners and continue to help lead the city in a positive direction."
The filing deadline is January 22.