A trip to the Great  Northwest could pay off in spades for the K-State men's basketball team as they will get another shot at a top 25 team.  The Cats will meet #14 Gonzaga on Saturday night in the 10th annual "Battle in Seattle" at Key Arena, the former home of the Seattle Supersonics.  K-State will be trying to turn out a better performance against a ranked foe after a 71-57 loss to #3 Michigan in the Preseason NIT Finals on November 23rd in New York City.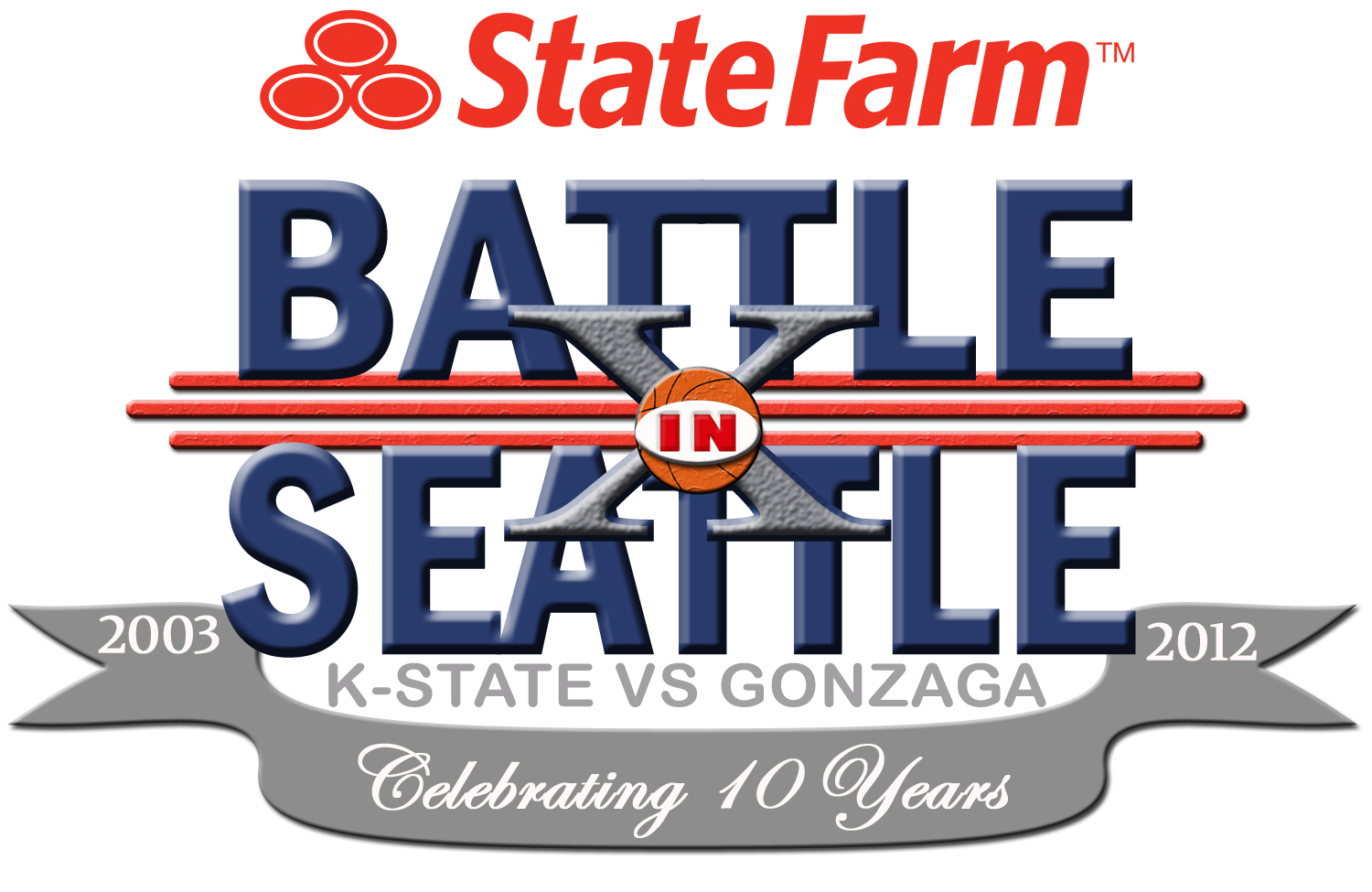 "Michigan is so guard-oriented, not that (Kevin) Pangos, (David) Stockton and (Gary) Bell aren't good,"  K-State coach Bruce Weber said.  "Gonzaga is bigger than Michigan, and those bigs score.  You look at their shooting percentages at 55-60 percent. I think they're leading the country, and most of that comes from their bigs because they keep coming at you."
Elias Harris leads the Bulldogs in scoring at 16.6 points per game, and also posts eight rebounds a night.  The 6 foot 8 inch senior forward started for Gonzaga in an 81-64 loss to K-State in the CBE Classic during the 2010-11 season.  Harris scored four points and grabbed four rebounds.  The Zags are 7-1 this season, with wins over West Virginia, Oklahoma, and Washington State.  Weber's former team, Illinois, just handed Gonzaga their only loss last Saturday, 84-75 in Spokane.
After a slow start, K-State senior post Jordan Henriquez has also been dealing with injuries.  Henriquez didn't play in a 19-point win against South Carolina-Upstate on December 2nd, and saw just 16 minutes in last weekend's 65-62 win at George Washington.  Weber said the senior seven-footer's back is now fine, but is dealing with an sprained ankle against the Colonials. He sat out practices early in the week, but returned to the floor on Wednesday.
"I'll never be 100 percent," Henriquez said.  "I've had back problems since I started having growing pains.  It's just something I'll have to deal with, but the back spasm caught me off guard."
K-State and Gonzaga will tip off at 8:00pm on Saturday night in Seattle.  Pregame from the K-State Sports Network will begin at 7:00pm on SportsRadio 1350 KMAN with Wyatt Thompson & Stan Weber.
Stay connected to all things KSU on the go just text EMAW to 88474
For full video wrap-ups, including analysis, highlights, coaches & player interviews of K-State Football & Basketball check out PowerCatGameday.com