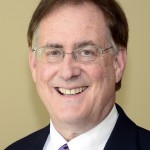 TOPEKA, Kan. (AP) Some legislative leaders, including one from Manhattan, have scheduled training to learn more about the Kansas Open Meetings Act.
The Topeka Capital-Journal reports that the training will be held in January, about a year after dinners at the governor's mansion led to an investigation. The investigation ended with Shawnee County District Attorney Chad Taylor finding "technical violations" of the law but not enough to prove more substantive violations.
KOMA prohibits the majority of a legislative body from meeting behind closed doors to discuss business.
Taylor said lawmakers lacked knowledge of open meetings act and recommended further training.
The attorney general's office says House Republicans will receive their requested training on January 17th.
Tom Hawk, a Manhattan Democrat elected to the Senate in November, said the tentative training date for his caucus is January 15th. Hawk previously served as a state representative.