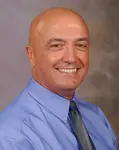 For the first time ever, the city of Manhattan's one-cent sales tax brought in over one million dollars in a single month.
City Finance Director Bernie Hayen tells KMAN while the numbers are great, there was a particular "driver" involved in the record numbers. Hayen adds  $133,000 were distributed by the University's intercollegiate athletics.  Hayen alsol indicates "the City will most assuredly surpass the $10 million dollar mark after December sales taxes are received. "  
A reminder November numbers actually reflect two months prior or September, with about $1,035,258  collected. That's up $98,352 from last year at the same time, and well over the bugeted amount of $840,000  dollars.