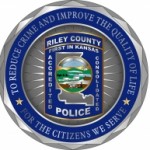 Riley County Police Detectives and officers have arrested two individuals allegedly involved in the distribution of methamphetamine.  A news release early Wednesday morning indicates more than 66 grams of methamphetamine  with an approximate street value of $6,600, as well as marijuana, paraphernalia, a handgun, and a vehicle were seized.
Taken into custody were  David Gibson, 31,  of  Topeka on several charges including  possession of methamphetamine with the intent to distribute and conspiracy to distribute methamphetamine. Gibson's bond was set at $25,500.
Kimberly Kilgore, 25, was arrested on similar charges  and her bond has been set at $22,500.