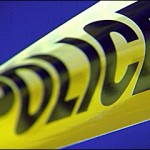 Numerous unlawful charges were made on a credit card around 10:45 a.m. Tuesday, resulting in a significant loss to numerous Manhattan businesses.
Riley County Police reported a financial card fraud report.  Once checking the card's records, it was discovered that numerous charges were made.
The first victim in this incident was Best Buy.  Two MacBook Pro laptops, two trend micro internet security devices, a trend micro one year plan and an extended warranty were all charged to the card, for a loss of $5,328.
Best Buy Mobile was the second victim.  Two pairs of headphones, two Apple iPads, and numerous iPhone cases and accessories sum up to a $2,324 loss.
The third victim was Target, where the individual charged two Apple iPads, two Apple iPods, two iPod accessories, one DVD and a warranty.  The total amount spent at the store was $2,675.
The last two victims were Capitol One Visa and Wyndham Reward Visa.
The total loss in this incident is $8,683
——
Two failure to appear charges sum up to one large arrest.
27 year old Isidro Tomas-Deaquino was arrested around 12:30 a.m. yesterday morning (Wednesday) for two different failure to appear warrants out of Douglas County.
The first warrant was for $2,500 and the second was for $5,000.
Tomas-Deaquino's total bond is set at $7,500.