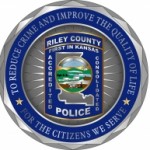 On Thursday, the Riley County Police Department went into emergency traffic accident response and reporting, but as of 8:30 Friday morning, they have switched back to the normal procedures for responding to and filing reports on accidents.
Motorists who still need to file an accident report for an event that occurred over the last 24 hours are encouraged to coordinate with the drivers of the other vehicles and file the report at the Law Enforcement Center located at 1001 S Seth Child. 
If possible, bring the vehicles involved in the incident with you.