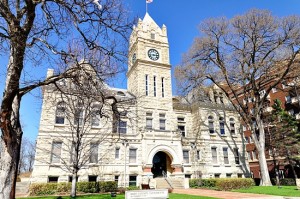 A Fort Riley soldier has been bound over on a variety of charges including rape, following a recent preliminary hearing in Riley County District Court.
George Ferenz, 30, who had been living in Manhattan faces a January 22nd arraignment in the case.
Charges include rape, aggravated indecent liberties with a child, aggravated criminal sodomy, and lewd fondling of a child under 14.
The alleged incident occurred a couple of months ago at Fort Riley.
Ferenz is reportedly with the 234th Armor Division at Fort Riley.