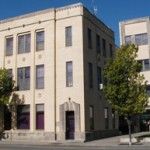 During Thursday's Riley County Commission meeting, County Planner, Bob Isaac presented three different plat projects requesting approval.
The first project involved the final plat of the Larson addition.  The Larson families main request was to receive a residential use designator lot for their farmstead, which would require re-platting.
The second request involved two different plats on the Stony Brook Addition-Lot 17 of Stony Brook Addition Unit 2, and Lot 2 of Stony Brook Addition Unit 3.  Lot 17 is currently occupied by a resident, but Lot 2 is not.
The third request is the most complex of the three, as it involves platting a tract of land into two lots and rezoning a portion of land from AG to SF 5.  Although this project would be the most challenging, Isaac mentioned this would sustain the tax value and improve the level of safety on Bowman Drive.
All three plat requests were unanimously approved by the commission.
Noxious Weed Director, Dennis Peterson came before the commission to request the purchase of a tractor with both side and rear mount.  The bids for this tractor were presented during a previous commission meeting, and it was decided the tractor would come out of the CIP budget.  The commission voted to approve the purchase of the tractor from KanEquip.
Updates and staff reports were also presented by various department heads, including Planning/Special Projects Director, Monty Wedel, and County Appraiser, Greg McHenry.