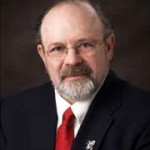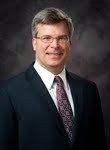 Incumbents serving with two local governmental groups say they will not seek re-election.
Manhattan City Commissioner Jim Sherow made that announcement during Tuesday's night's Manhattan City Commission meeting. Sherow said he has worked diligently over the last six years to serve the city as a commissioner and mayor. Sherow said it was time for him to step aside, and let others take on the mantle of service.
USD 383 School Board member Pete Paukstelis broke the news on KMAN"s "In Focus"  Wednesday morning saying it had been an honor to serve on the board the past seven and a half years. He says someone else will have to fill that role, and he hopes the person running will have an emphasis on making schools better for children, which he says he believes is the role of a board member. Paukstelis adds it's really the board's ability to increase taxes as needed, especially with the state continuing to withdraw support for public education.
Paukstelis will continue to serve as a board member until the school board's reorganization in six months.