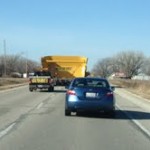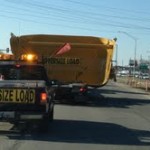 Tuesday saw the departure of two 56,000 pounds pieces of a bucket load.
Beginning at 6 am, the company loaded the bucket onto the trucks that will be hauling it south to Houston, Texas.
At 10 am, the load actually left.
Though counted as a super-load, the transportation really didn't cause much of a traffic disturbance.
The load is expected to make it to Houston in about four days.