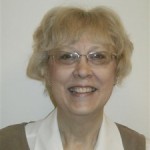 During Tuesday morning's In Focus, Riley County Commissioner, Karen McCulloh announced she intends to run for the Manhattan city commission.
McCulloh announced her retirement before the previous election primaries and was honored for her four years of service on the board during Monday's county commission meeting.
If McCulloh is successful, in her hopes to gain a seat aboard the city commission, she hopes to get the city and county to work together more, especially as the half cent sales tax has passed again.
"A lot of very nice friends have talked to me for quite awhile and I said 'yes' " McCulloh said.
Whether McCulloh wins or loses, she says she hopes to get the issues, that are important to her, out there.