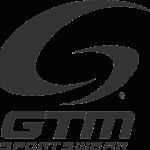 Owner and CEO of GTM Sportswear, Inc., Dave Dreiling will hold a ribbon cutting ceremony next Tuesday to announce the opening of a new, state-of-the-art UltraFuse Sublimation Center, the first of its kind in the Midwest. Kansas Governor Sam Brownback, as well as Manhattan City Mayor, Loren Pepperd and President of the Manhattan Chamber of Commerce,  Lyle Butler, will also take part in the ceremony.
Advanced dye sublimation technology used in the facility will allow custom designs to be heat-infused directly into fabric, creating endless design capabilities.
The opening of the UltraFuse Sublimation Center and other initiatives, to be announced at the event, may result in state-wide job growth.