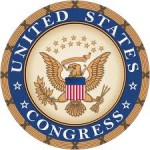 Kansas lawmakers are weighing in on the American Taxpayers Relief Act which was passed late Tuesday night and keeps the nation from going over the fiscal cliff. Congressman Tim Huelskamp stated bluntly that "Washington punted" and that "Washington has maxed out its credit cards. This is just another deal with no solutions"
Senator Jerry Moran says that "tax increases make it difficult for everyday Kansans to make ends meet" he says that if a deal had not been made, most Kansas residents would have seen a significant tax increase.
And Senator Pat Roberts said that Kansas residents deserve "decisive action from their leaders and certainty from their government" and that he did vote to provide permanent tax relief to 99 percent of taxpayers.
The bill passed in the senate by a vote of 89-8, and in the house by a vote of 257-167.