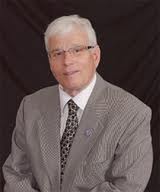 While we've been hearing about those filing for various city and school positions in recent weeks, an announcement Thursday is of the opposite kind. Manhattan Mayor Loren Pepperd tells KMAN news he wil NOT file for re-election.
Pepperd adds being Mayor makes for a full day. In fact Mayor Pepperd adds he starts his day at 7:30 answering phone calls and emails, and generally he has one or two meetings a day–which has really hurt his real estate and appraising business.  
He says he's given everything he could give to the city, but now it's time to get back to work at his real job.
Pepperd says he's cut more ribbons than any other mayor in the history of Manhattan.