For the third time already this season, K-State senior guard Rodney McGruder has been named the Big 12 player of the week. McGruder scored 26 of his 28 points in the second half of the Cats' 73-67 win over Oklahoma State on Saturday.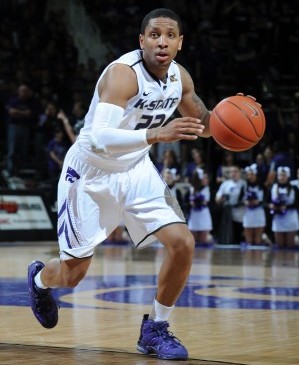 He hit five three pointers including two in a crucial 9-1 run during the final 2:15 of the game, and grabbed five rebounds. McGruder also had 15 points and nine rebounds in K-State 70-50 win over South Dakota on Monday.
Oklahoma State freshman guard Marcus Smart scored 25 points against the Cats on Saturday, and was named Big 12 rookie of the week.
Stay connected to all things KSU on the go just text EMAW to 88474
For full video wrap-ups, including analysis, highlights, coaches & player interviews of K-State Football & Basketball check out PowerCatGameday.com