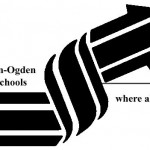 A second candidate has filed for USD 383 school board. This is the second try for the newest candidate Marcia  Rozell, who says she continues to be an advocate for teachers. 
Rozell tells KMAN she feels her background is important in a couple of areas. She's had two children who have gone through the district's schools and she has served as a para-educator for six years, which gave her a close-up perspective. Rozell adds she saw first hand what the teachers deal with on a daily basis and absolutely loved it.
Rozell has also served on several committess with the school district including building and budget committees. She's been on site council and a PTA representative. 
Rozell filed with the Riley County Clerk's office Monday afternoon.
Mitch Beims declared his candidacy last month. Three positions are open,with the filing deadline January 22nd at noon.