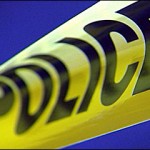 Shots fired early Wednesday morning resulted in a suicide.
As KMAN previously reported, shots were fired around 6:45 a.m. within a home on the 2400 block of Charlios Lane.
Earl Billot (38) reported to Riley County Police that he heard shots fired in his home and his fiance was injured.  Upon arrival, police found Kendra Billam (48) deceased from a self inflicted gunshot wound.
Billam was a former science teacher at Manhattan High School for 17 years and started with USD 383 in 1989 as an aide.
An autopsy was requested, which RCPD Captain Tim Hegarty says is "fairly standard for suicides".
———-
A belligerent ticket scalper outside Bramlage Coliseum was arrested for numerous charges.
Around 7:15 p.m. Wednesday evening,  just after the Sunflower Showdown began, Bramlage employees contacted officers doing traffic detail and reported a scalper on their property.
Caleb Schmidt (33) of Manhattan, was arrested for assault, trespassing, assault of a Law Enforcement Officer, and interference.
His bond was set at $2,000 and officers are still finishing up this case.
———-
A school bus was rear ended by a car around 8:30 a.m. Wednesday morning.
The children and driver in the bus were not injured, and the driver of the vehicle had minor injuries.  No ambulance was called to the scene on Tuttle Creek Boulevard and East Poyntz.
KMAN will bring you more details as they become available.
———-
A false impersonation lands a family doctor's office in a confusing situation.
An individual called in to Candlewood Pharmacy around 1:30 p.m. Wednesday afternoon claiming he was a doctor.  The person claimed to be Christian Tramp of Sabetha, who is a doctor at Sabetha Family Practice, and tried to obtain prescription drugs.
Riley County Police are still investigating this incident and KMAN will bring you more details as they become available.