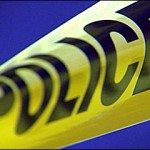 An unattended death was reported to Riley County Police Tuesday.
The death is believed to have happened sometime between 3:00 p.m. on Sunday and 1:00 p.m. Tuesday.
Police cannot release the name of the male who died because not all of the family have yet been notified.  The man was found at his residence in the central part of Manhattan, east of City Park.
This is believed to be a result of medical reasons and no autopsy was requested.
KMAN will bring you more details as they become available.
——
When a man answered his phone, he thought he was helping a family member, but this was not the case.
Sometime between 2 p.m. on Monday and 4 p.m. on Tuesday, Robert E. Julian (82) of Manhattan suffered a 18 hundred dollar loss.
This theft was due to an illegitimate phone scam, claiming he had a family member arrested in Mexico and they needed him to give credit card information to bail them out.
Riley County Police would like to take this opportunity to remind local residents that phone calls involving large amounts of money are often scams.  Use caution and look into the situation before giving out information.
——
No major injury accidents have been reported on Tuttle Creek Boulevard yet Wednesday, but Riley County Police are advising caution.
Tuttle Creek Boulevard is ice packed and full of snow.  A number of small accidents have been reported, most of them involving vehicles sliding of the road.