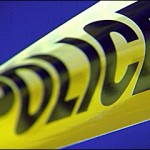 KMAN news has finally learned the identity of the victim in last Saturday's accident on Anderson Avenue. Carl Merton Schurle, 72, of Manhattan died from injuries in that pedestrian vehicle accident west of Manhattan Saturday morning.
Anderes-Pfeifley Funeral Home in Riley announced funeral arrangements for Schurle early Monday morning, indicating he died from injuries in that accident west of Manhattan. A service is planned for Wednesday afternoon.
The name of the driver involved with the accident has also been released. Riley County Police told KMAN that Schurle was struck by Jacob Brazzle,18, of 3502 Silver Creek in Manhattan. Brazzle was driving a 1991 tan Olds 1998 four door.
###
KMAN received an up update from the Riley County Police regarding the accident on Anderson Avenue this morning that resulted in the death of a pedestrian. In a press release, police stated the following:
On January 5, 2013 shortly before seven a.m. officers from the Riley County Police Department responded to an accident in the 5900 block of Anderson Avenue.  Upon arrival officers learned that a pedestrian had been struck by a vehicle and was found to be deceased.  The accident is still currently under investigation and Troopers from the Kansas Highway Patrol's accident reconstruction team were called to assist RCPD officers.  During the on-scene investigation Anderson Avenue from 69th to Scenic Drive was closed for approximately four hours.