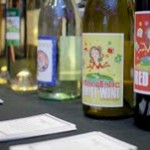 The Flint Hills Festival of Wines tickets are now available as the event enters it's 14th year.
Organizers with the Homecare and Hospice Foundation say it is their biggest fund raiser of the year, and will feature a weekend of wine tasting events starting on Friday March 8th at the Manhattan Country club at 6:30pm.
On Saturday the event continues with a Grand tasting and silent auction to be held at from 6:30pm to 9:30pm. 
Last years events helped to raise over $69,000  for homecare and hospice organizations in the community.
For more information or to purchase a ticket you can call 537-0688, or visit flinthillswinefest.com.