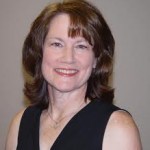 Riley County officials are looking for a new health department administrator. That comes following news of current administrator Susanne Kufahl's  resignation at(Monday's Riley County commission meeting. Kufahl adds it's been a busy year, since she took over the administrator role from the retiring Chuck Murphy. She's been with the department for nearly 16 years.
Kufahl declined to say what she will be doing, saying only that she is pursuing some ventures that are a little more private than public. While she's enjoyed working in the public realm for a long time, she says she'd like to do something a little different.
However Kufahl indicated she plans to stay in the Manhattan area.