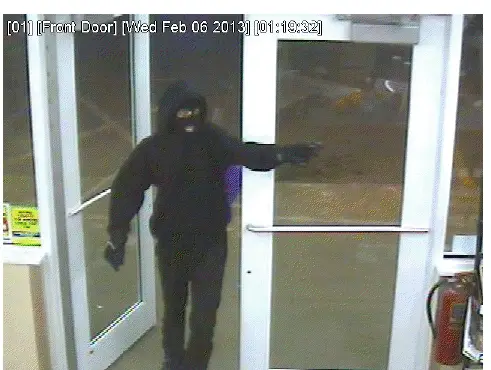 Two people have been arrested in connection with the robbery of Dara's earlier this week, but that wasn't where the investigation began however.
The Riley County Police Department were investigating a criminal damage to property report.
From their investigation, the RCPD received a search warrant that lead to the discovery of items that were taken from the Dara's Fastlane during the robbery.
Dennis Denzien, 20, of Manhattan was arrested for aggravated robbery, possession of marijuana with intent to distribute and possession of drug paraphernalia.  His bond was set at $55,000.
From the information they received, police began looking for Frank Hanson III, 22, of Manhattan, in connection with the robbery as well.
As of Thursday, Hanson was also arrested and is begin confined on a $100,000 bond.
Another person was arrested, but he had no connection with the robbery case, but with the criminal damage to property and drug charges.