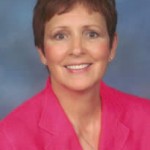 Legislators in Topeka are working hard to try and fill a $350 million hole in the state's school budget. When combined with the $400 million requirements for schools, this creates a $750 million deficit. Representative of the 66th district Sydney Carlin stated that it was decided in the house appropriations committee on Tuesday to make a 4% cut across the board from the state's universitys, for a total of $31 million. As a result of these cuts, Carlin said student's will experience a tax increase, as higher education costs will inflate.
Carlin also says that numerous options have been explored in the hopes that we can dig out of this debt. She states "We are looking under every rock to trying to fill an unfillable hole" 
Carlin was strongly against this decision.