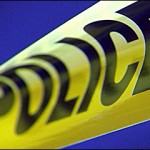 Riley County Police have released the statistics regarding how many arrests were made, how many citations were issued, and how many reports were filed this past weekend in connection with Fake Paddys day.
Citizens call for service amounted to 279, which is up slightly from last year's amount of 275.
The total number of arrests was 115, which is higher than last year's total of 107.
There were 225 open container citations issued, which is a large jump from last year's 161. There were also 86 minor in possession of alcohol citations, higher than the 75 issued in 2012.