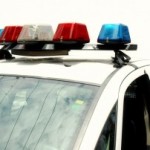 An Abilene man faces a large bond after violating his probation this weekend.
Brandon Lambert (26) was arrested around 12:30 p.m. Friday afternoon for probation violation.
His bond was set at $25,000.
——–
Eavesdropping lands a Manhattan man with a significant bond.
William Reed (20) was arrested around 11:30 a.m. Friday morning on the 1000 block of Thurston St.
Reed was charged with breach of privacy and eavesdropping.  His bond was set at $7,000