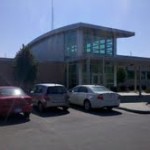 When a woman checked her cattle one morning, she was not expecting to find one missing.
Brenda Jordan, of Riley, reported to Riley County police around 5:30 a.m. Tuesday, that one pregnant red heifer was missing from her field.  Jordan lives on Walnut Creek Road, and reported a gate appeared to have been tampered with.
One pregnant red heifer had been taken from the field, with a brand on the left hip of a "3".
There are no suspects at this time and the case is still under investigation by Northern county officers.
The total loss in this theft is $5,000.