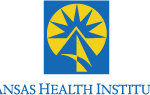 Riley and Pottawatomie counties were in the top five counties for healthiest residents, according to the fourth annual County Health Rankings, released Wednesday by the Robert Wood Johnson Foundation and the University of Wisconsin Population Health Institute.
The County Health Rankings rank nearly every county in all 50 states according to their summary measures of health outcomes and health factors. Health outcomes describe the current health status of a county's residents and are influenced by a number of health factors, such as high school graduation rates, obesity, smoking, and family and social support.
According to the 2013 Rankings, the five healthiest counties in Kansas, starting with most healthy, are Johnson, Riley, Stevens, Pottawatomie and Ellis.