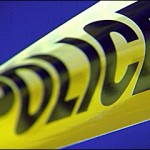 Wabaunsee County Sheriff's Department authorities are investigating the theft of about $150,000 in items from a storage bluilding located in the eastern part of the county. A news release Thursday indicates two past burglaries have occurred at the storage building in the past month, on or about April 24th, and this past Tuesday.
The building was being used to store construction equipment and building materials.
Items taken range in value from $20 to nearly $54,000–and include a variety of tools and supplies such as locks, grinders, welders, and cutters.
Anyone with information is encouraged to call Wabaunsee County Crimestoppers at 765-3303 or toll free at 877-765-3303. Rewards are available for information leading to the recovery of stolen property and the arrest and conviction of suspects