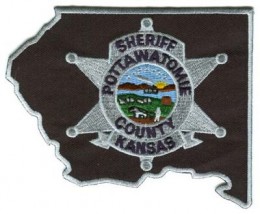 An accident in Pottawatomie County resulted in serious injuries and a person life-flighted to Topeka Friday morning.
Names are not yet available, but the Pottawatomie County Sheriff's dispatcher confirmed a car/motorcycle accident at the Highway 24/Blue Run Road intersection shortly before 6 a.m. The motorcycle driver was lifeflighted to Topeka as a code red, which indicates pretty serious injuries.
KMAN will provide more information as it becomes available.