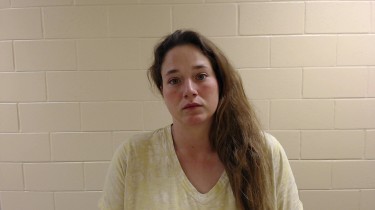 Arraignments were held in Pottawatomie County District court earlier this week for a Missouri couple, arrested last week after a two-county vehicular chase.
Ashley Gillispie, 28, of Higbee, Missouri faces a preliminary hearing on June 23rd and Jason Gillispie, 30, is set for a status hearing June 17th.
As KMAN reported last week, the chase began Wednesday afternoon after a traffic stop by a Pottawatomie County sheriff's deputy on the Oregon Trail Road about three miles west of St. Mary's. The Deputy learned at least one of the two occupants had an arrest warrant out of Missouri–but while obtaining the information, the vehicle fled, with Ashley Gillispie at the wheel. The chase ended about a half hour later near Silver Lake.
Ashley Gillispie's charges include outstanding warrants from Missouri, fleeing to elude, and possession of illegal drugs and drug paraphernalia. Jason Gillispie's charges also include outstanding warrants from Missouri, drug possession, and obstruction.