KANSAS CITY, Mo. (AP) Wade Davis plunked A.J. Ellis of the Dodgers with the bases loaded and two outs in the eighth inning Wednesday night, sending Los Angeles to a 5-4 victory over the Kansas City Royals.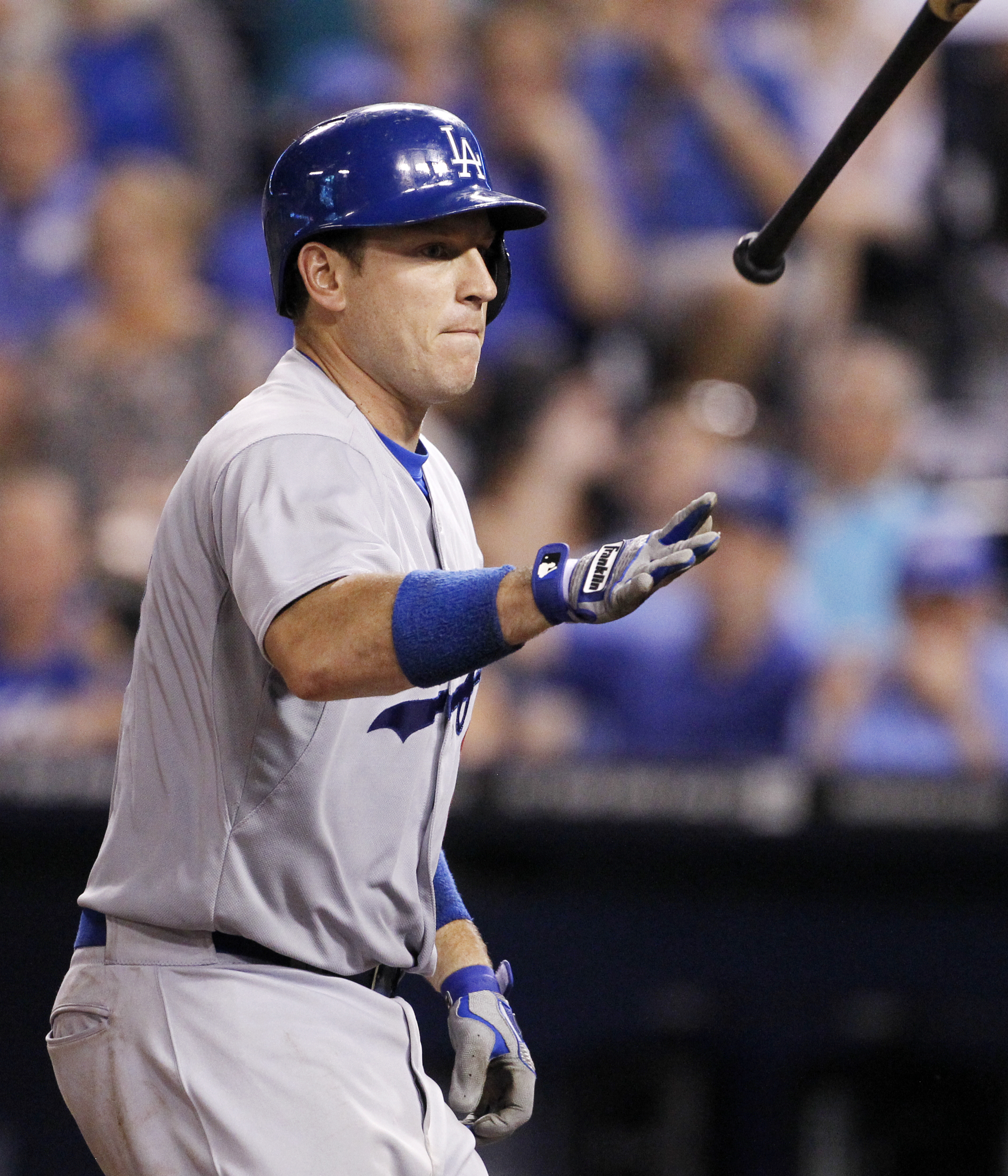 Jamey Wright threw 2 2-3 scoreless innings in relief of Dan Haren to pick up the win.
Davis had not allowed a run in 22 1-3 innings spanning his last 20 outings. But after nearly escaping a jam by catching Adrian Gonzalez in a rundown between third base and home for the second out of the eighth, the reliever walked Scott Van Slyke to load the bases.
Davis then had a 1-2 count on Ellis before hitting him in the shoulder.
J.P. Howell and Brandon League worked the bottom of the eighth for the Dodgers, and Brian Wilson handled the ninth in place of closer Kenley Jansen for his first save since April 12, 2012.
The Royals have an off day on Thursday and then will host the other team from Los Angeles, the Angels, this weekend at Kauffman Stadium.  First pitch on Friday night will be at 7:10pm and pregame begins at 6:30 on NewsRadio 1350 KMAN from the Royals Radio Network.